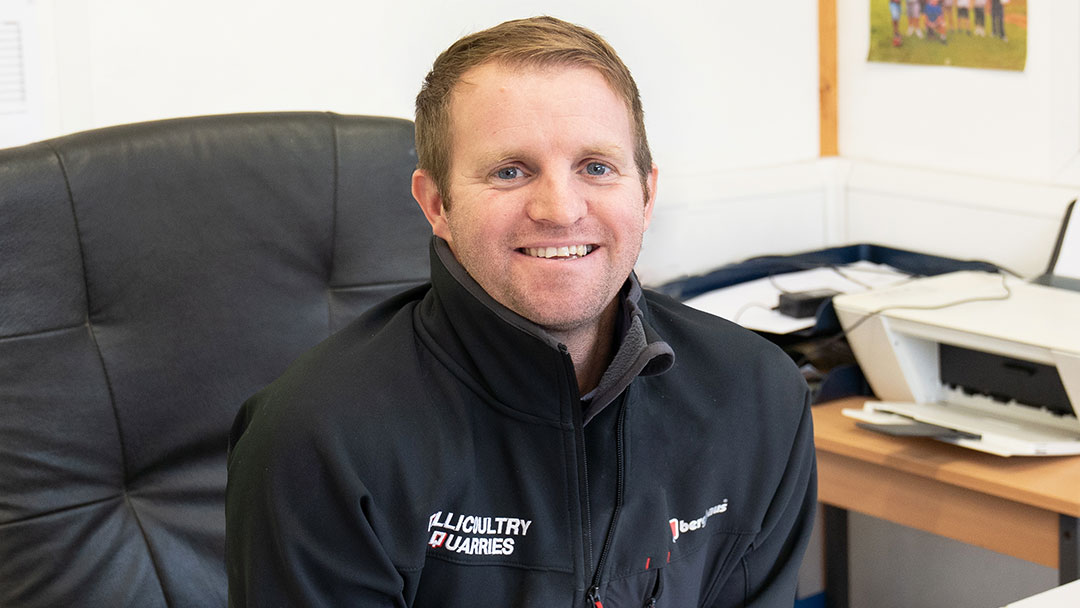 23 Sep

People Case Study: Graeme Morning

Graeme Morning is Tillicoultry Quarries' Quality Manager, having worked his way up through several different roles in the business, both in production and non-production roles including Lab Technician and Site Manager, to find the position that suited his skills, experience and ambitions
WHY TILLICOULTRY QUARRIES
Graeme had always known of Tillicoultry Quarries, with his dad having worked in the quarrying industry for many years. One of the things that encouraged him to consider a career with us was more than its reputation for quality – he also heard first hand from existing staff in the business about the investment it makes in its people and the opportunities it creates for its people to grow and develop.
INVESTING IN OUR TEAM
There are many different routes to build a career at Tillicoultry Quarries with lots of opportunity for people who want to progress. The business works hard to offer its staff a multitude of in-house training, which allows employees to take personal responsibility for their development and learn more skills as they go through training or build experience by working in different roles. Another option is for the business to invest in supporting development through educational routes, such as SVQ's or University.
Graeme initially did a three-year foundation degree in Asphalt Pavement Technology and then progressed onto an Honours Degree in Mineral Management, both utilising a distance learning package from Derby University. In 2021, he achieved a Bachelor of Science Degree with First Class Honours in Minerals Management. Although this meant that he was learning whilst working full time, he has done exceptionally well in his course and also found additional value in the peer learning and support, gaining exposure to other sectors and businesses throughout.
For me, the best thing about working at Tillicoultry Quarries is the people that I work with – we're likeminded people, who work hard. Across the board, the first thing we think about in every situation is the customer and that in itself is something that we all share. It's a hardworking business in a demanding industry, so to do well here I'd say be ready to work hard, have an open mind, be a team player and show that you're keen. Though I've been here for over 8 years, it hasn't felt that long and I've done so much in that time. Though I had no preconceived ideas of where I wanted to go when I began, I've found that there's no shortage of opportunities at Tillicoultry Quarries, for those who are prepared to work for it. My experience here has led me to the job that's right for me, in a team I'm proud to be a part of.