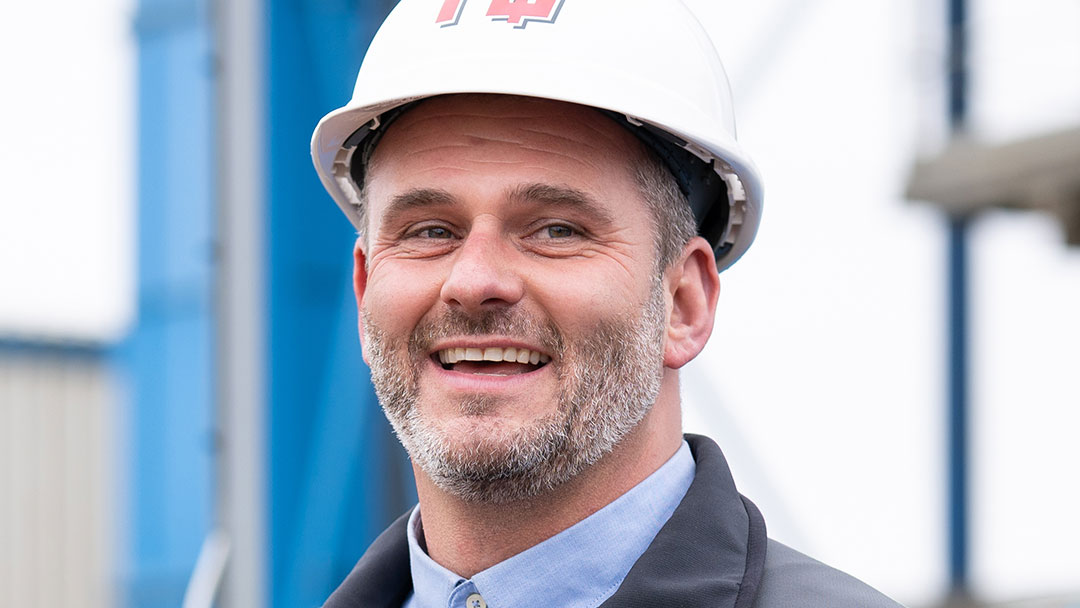 07 Sep

People Case Study: Jamie Buckley

Jamie Buckley is Tillicoultry Quarries' Site Manager at Clydebridge Asphalt Plant, having worked his way up through multiple positions in the business both in production and non-production roles, having started his career with us as a Labourer.
WHY TILLICOULTRY QUARRIES
Jamie had an awareness of Tillicoultry Quarries, having grown up locally in Clackmannanshire, and was first interested in working for us through a member of our team, who shared an upcoming opportunity with him. Though he didn't have the credentials for the position, Managing Director Wallace Menzies found a suitable role for him and he's still with us, 16 years later.
INVESTING IN OUR TEAM
Jamie left school with no official qualifications but with a determination to work hard to build a fulfilling career which allowed him to develop his skills through training on the job. A keen worker with a willingness to learn, he quickly showed a commitment to self-development which was the key to his progression.
Tillicoultry Quarries' commitment to its people allows staff to develop their skills and expertise flexibly, with opportunities which include NVQ's, apprenticeships and in-house training. Jamie took advantage of the possibilities available to him across the business by learning in a variety of roles and the key to his development was showing his enthusiasm for continuous improvement and keeping a focus on added value for both the business and its customers.
In my time at Tillicoultry Quarries, I've found that you really get out what you put in. If you're a hard worker and you're keen to learn, you'll be rewarded. I've had the chance to access a lot of training and development through working in different roles, which has given me the confidence to get to my current role of Site Manager. The more training you do, the bigger the asset you can become. As a family business, the best thing about my job is the people that I work with – we all feel part of something bigger and if we ever need support, it's just a phone call away. Working at Tillicoultry Quarries is challenging but hugely rewarding and I've found real enjoyment in my career here.